Florian Wiedemann
Florian Wiedemann studiert seit Sommer 2018 an der UZH Osteuropastudien und Politikwissenschaften. Seine Passion ist das Reisen und Kennenlernen neuer Kulturen und Menschen, wobei Osteuropa einen besonderen Fokus eingenommen hat. Immer mit dabei: seine Kamera als treuer und allzeit griffbereiter Begleiter.
Elena Liebich
Administratorin und Redakteurin für Digital Experiments
Aufgaben:
Zuständig für den Bereich Prosa in der Kategorie Text
Korrektur von Texten
Übersetzungen in Russisch und Deutsch
Befasst sich mit Layout und Design, übernimmt den künstlerischen Teil des Magazins
Kurze Biographie:
Ausbildung als Dental- und Prophylaxeassistentin, nach der Zweitweg- Matura Studium der Rechtswissenschaft an der Universität Zürich, 2016 Wechsel in die Studiengänge Slawistik und Germanistik.
In ihrer Freizeit beschäftigt sich mit dem Line-up und der Koordination vom Backstage an Musikfestivals.
Anja Römisch
Redakteurin und Autorin
Kurze Biographie:
Nach der Matura 2014 Beginn des Germanistikstudiums sowie zweijährige Mitarbeit in einem Druckkollektiv.
2016 Studienwechsel zu Osteuropastudien und AVL.
Nebenjob Servicemitarbeiterin in den Restaurants Langenberg/Sihlwald.
Die Freizeit ist geprägt von Wort und Schrift; mehrfache Teilnahme an den Jugend-Literatur-Werkstätten Graz, Organisation von Schreibwerkstätten, Poetry Slams und Lesungen in Brig und anderswo.
Aufführung eines selbstgeschriebenen Drag-Cabarets im Rahmen des Festivals Frauenstimmen. Seit 2017 Mitglied der Papierlosen Zeitung.
Tatiana Scherbakova
2015 Studium an der Universität Zürich, Slawistik und Osteuropäische Geschichte.
Interessiert sich für Geschichte, Literatur, Sprachen, Reisen und Sport (Kanu, Fussball, Ski, Rollschuhlaufen).
Julia Steck
2015 Sprachaufenthalt/Kultur-Austausch in Krasnodar für 5 Monate,
2017 Studium an der Universität Zürich, Russistik und Osteuropäische Geschichtе2019 Austauschaufenthalt für zwei Semester an der Staatlichen Universität Tjumen
Christian Bruccoleri
I was born on 4th April 1997 in Mendrisio, Switzerland. After graduating from high school in the Canton of Ticino, I moved to Zürich in 2017, where I began my studies at UZH. Currently, I am in the 3rd year of my bachelor's program at the faculty of Arts and Social Science. My major is Political Science and my minor is Slavonic Language and Literature with a focus on Russian. I spent the spring semester 2019 at Masaryk University in Brno, Czech Republic, where I focused on Czech Politics, European Integration as well as Comparative politics, and I had the chance to get familiar with a particular Slavonic language and culture.
Iliyana Kamenova
Iliyana Kamenova ist Master Studentin für Russische- Literatur und Sprachwissenschaft und Multilinguale Textanalyse an der Universität Zürich. Im Bachelorstudium hat sie Russistik, Germanistik, Anglistik und Computerlinguistik an der Universität Zürich studiert.
Neben dem Studium arbeitet Iliyana als freiberufliche Übersetzerin und Sprachlehrerin für Bulgarisch, Russisch und Deutsch.
Russian Literature Institute (Pushkin House), St. Petersburg
Yaroslava Zakharova
A postgraduate student of The Russian Literature Institute (Pushkin House), Russian Academy of Sciences;
Studied at the faculty of Liberal Arts and Sciences (Smolnycollege) of Saint Petersburg State University (2015-2017).
Fields of scientific interest: literature, pragmatics, contemporary art.
I also write fiction and make little visual experiments in video format.
yaroslava.a.zakharova@gmail.com
Maria Zhukova
Maria Zhukova studierte Germanistik und Architektur in St. Petersburg, Wien und Münster. Promotion zum Roman von Alfred Kubin "Die andere Seite" und der deutschsprachigen Fantastik um 1900. Das laufende Forschungsprojekt widmet sich der Repräsentation des Fernsehens in sowjetischen Filmen, Literatur und Printmedien. Assoziiertes Mitglied im Zukunftskolleg der Universität Konstanz.
Innokentij Urupin
Geboren in Sovetsk (Tilsit). Promovierte 2006 in St. Petersburg über Ingo Schulze und den Moskauer Konzeptualismus. Forschung mit mediologischen Schwerpunkten unter anderem zu Vladimir Nabokov,  Johannes Bobrowski, dem russischen frühen Film. Lebt als Lehrbeauftragter, freier Übersetzter und Journalist in Konstanz.
Paula Arakelyan
BA-Abschluss im Bereich Angewandte Linguistik an der Uzhgoroder Nationalen Universität in der Ukraine im Sommer 2017. Studium in Slavistik und Linguistik an der Universität Bern seit September 2017. In der Freizeit beschäftige mich mit der Verbesserung von 5 erlernten Sprachen (Englisch, Deutsch, Slowakisch, Serbo-Kroatisch und Arabisch) sowie mit Reisen.
Elisa Bergaz
In the summer of 2017, Elisa obtained her Bachelor's degree in Slavic studies, English linguistics and Gender studies from the University of Lausanne. She is currently pursuing a Master's degree in Linguistics in the Slavic department of the University of Lausanne. Her research interests include Sociolinguistics and Translation, as well as the effects of Multilingualism in children's development. Elisa devotes her free time to learning French Sign Language, and her passion for Musical theatre.
Marija Kuvekalovic
Marija Kuvekalovic was born on April 26, 1996 in Belgrade. She is currently a fourth-year student at the Russian Language, Literature and Culture Department. Her interests are 20th century Russian literature and culture. She has participated in the International Congress of Slavists in Belgrade and student conferences at the Lomonosov Moscow State University, as well as student conferences at the University of Zurich.
Nikola Milјković
Nikola Milјković was born in February 1992. In 2016, he obtained a master's degree (dissertation: Father Sergius by Leo N. Tolstoy) at the Faculty of Philology of the University of Belgrade, and he's currently writing a PhD thesis at the same faculty. Nikola Milјković works as an assistant at the Department of Russian Language, Literature and Culture of the Belgrade University's Faculty of Philology. His research interests are Russian literature of the twentieth century (the influence of Old Russian literature on Russian literature of the twentieth century, Silver Age literature, Russian poetry of the twentieth century, the works of Boris Poplavsky). He translates Russian poetry and prose into Serbian.
He has participated in scientific conferences in Belgrade, Moscow, St. Petersburg, Rome and Salerno. He has published his research papers in magazines Matica Srpska Journal for Slavic Studies, Slavic Studies, Slavica Tergestina, etc.
Lana Jeknic
PhD student at the Faculty of Philology, University of Belgrade
Lana Jeknic was born on February 16, 1993 in Belgrade. In 2017 graduated Lana Jeknic from the Department of Russian Language, Literature and Culture at the Faculty of Philology, University of Belgrade. In 2018, she defended the master thesis – "Man and his "small world" in the plays Nikolay Kolyada. Tragedy of existence". Lana Jeknic is now in the first year of the PhD studies at the Department of Russian Language, Literature and Culture. Her main interest is modern Russian drama, with emphasis on the works of Nikolay Kolyada and his theatre school, as well as Russian literature and art of the XX century. She actively participates in the promotion of the Russian language and culture by working at the Russian Centre of the Russian World Fondation at the Faculty of Philology.
Tea Radović
Tea Radović was born in 1995 in Istria region, Croatia. She is studying Russian language and literature and Croatian language and literature at the Faculty of Humanities and Social Sciences, University of Zagreb. Tea spent a semester abroad during the winter semester of 2017/2018 at Sankt Petersburg State University as a part of a student exchange programme. She is an active member of a few (non-government) student organizations in Zagreb. During the academic year of 2016/2017 she was the president of the students' club for Istrian natives studying in Zagreb under the name "Klub studenata Istre 'Mate Balota'" and is currently the president of the Faculty of Humanities and Social Sciences Student Senate. Her field of interest is comparative Croatian-Russian literature and genre theory.
Palmira Krleža
Palmira Krleža was born in 1991 in Čakovec, Croatia. She graduated from the University of Zagreb, Faculty of Humanities and Social Sciences in 2016, with MA degree in Russian Language and Literature and History of Art. She enrolled in postgraduate programme in Medieval Studies at the University of Zagreb in 2017. Her research interests include history and theory of byzantine art and arts and culture of the Slavic world. She is author of several scientific publications and translations from Russian to Croatian. She is speaks Croatian, Russian and English and is conversant in German.
Contact: pkrleza@ffzg.hr; palmira01@gmail.com
Staatliche Universität Südural (SUSU), Čeljabinsk
Marina Sergeevna Mozzherina
Marina Sergeevna Mozzherina was born in Chelyabinsk, in 2018 graduated from South Ural state University with a master's degree in Creation, analysis and examination of the text and got a diploma with honours . Currently she works at school, teaches Russian language and literature, and she is a postgraduate in the Department of Russian language and literature in SUSU and works on the topic "Features of the narrative structure in the novels by Lena Eltang".
Shilintsev Artyom Evgenyevich
Born on July 14, 1996 in the Chelyabinsk Region, Bakal.
Master student of the department of Russian language and literature SUSU.
In 2018, he graduated from the South Ural State University with a bachelor's degree in "Philology". Currently he is studying under the master's program "Project Education" ("Philology") at South Ural State University. He is the coordinator of the project "Virtual Museum of Writers of the Southern Urals".
Interests: graphic novel, the phenomenon of visualization in literature.
Matvey Sholokhov
Matvey Sholokhov was born in Chelyabinsk. He studied at the Lyceum on a linguistic profile. He worked in the school newspaper. 8 years in photography, 5 years in video. Since 2017 he studies at the SUSU on the specialty "Philology" and works at the university TV and radio company "SUSU-TV". At the moment in the post of director of special Projects.
Charles University in Prague
Natálie Budinová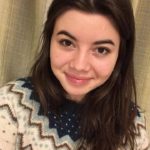 I was born on 15thJuly 1997 in ÚstínadOrlicí, Czech Republic. Since 2017, I have studied at the Department of East European Studies at the Faculty of Arts of Charles University in Prague. In 2019, I started working as an auxiliary in the Institute of Czech Literature of the CAS, responsible for collations (comparison of different copies of the same text). Currently, I'm in the third year of the bachelor's program in Russian Language and Literature.
Karolína Konvalinková
I was born on 4th May 1997 in Pardubice, Czech Republic. In 2016, I started my studies at the Department of East European studies at the Faculty of Arts, Charles University in Prague. In 2019, I graduated from the bachelor's program with the work of the topic of "Publishing activities of Russian interwar emigration in Czechoslovakia". Currently, I am a master's student.
Kazakh Ablai Khan University of International Relations and World Languages
Marina Subbotina
Marina Subbotina. Born on may 15, 1998, in Kazakhstan. I study journalism at the Kazakh University of international relations and world languages named after Abylai Khan.  Interests: the study of languages and cultures of different peoples of the world, art and philosophy of the Renaissance. She took part in the OSCE conference on protection of journalists ' rights and in the expedition to special places of Turkestan. I also write novels and am fond of photography.
Aizhan Asylbek
Aizhan Asylbek was born on March 23, 1997 in Almaty. Currently she is a third-year student of the faculty of management and international communications, journalism, Kazakh Ablaikhan University of International Relations and World Languages. In her spare time she studies English and Korean languages. Interested in the culture of the peoples of the world.
Saint Petersburg State University
Diana Kussainova
Born in Kazakhstan.In 2019 graduated from the Faculty of Journalism, Moscow State University (specialization – photojournalism).She is currently studying literary critic at Saint Petersburg University. Her field of interest includes contemporary fiction and fantasy, literary critic, visual culture. Journalist, author of short stories.
Polina Kryzhevich
I graduated from the Faculty of Philology (SPbU, "Russian and literature" program). Now I`m studying Fundamentals of Editing and Criticism Master program (2019 – 2021) and work as a teacher of Russian and English. My scientific field includes erratography, problems of  translation, language worldview. I`m keen on playing musical instruments and board games and travelling.
Olessja Bessmeltseva
ab 2013 studierte Germanistik, Kultur- und Literaturgeschichte der deutschsprachigen Länder in Meisterstudiengängen an Universitäten S. Petersburg, Passau, Freiburg (Breisgau). Forschungsinteressen: europäische Kultur und Kunst des 20.-21. Jh.s, gender studies, Geschichte des Feminismus und dissidentischer Bewegungen in der DDR und UdSSR, Filmästhetik, body turn in Künsten und Medien, engagierte Kunst. Ab 2015 organisierte gemeinsam mit der der Initiative CULTURA (SPb, http://www.culturaclub.ru/) eine Reihe von internationalen Kultur- und Bildungsprojekten (Vorträge, Seminare, Work-shops, Podien); ab 2017 Mittlerin bei den internationalen Veranstaltungen des Goethe-Instituts in Sankt Petersburg. Ab 2018 kuratiert die Wanderausstellung "leningradski feminism 1979" (https://www.facebook.com/kulturwerkstatt.zhaba/). Ab Herbst 2019 EUNIC-Stipendiatin am Lenbachhaus München.
Ksenia Prikhotko
I was born in Vladivostok, Russia. Winner of the All-Russian Olympiad of School Students in literature. Graduated from the St. Petersburg State University, department of philology, programme "Russian Philology: Russian Language and Literature". My scientific interests are prose of S. Dovlatov and the Leningrad underground in the 1960s-1980s.
Eötvös Loránd University, Budapest
Anel Kozhabergenova
In 2014, studied for a semester at the Universitatea Babeș-Bolyai, Romania, at the faculty of European and American studies.
In 2017 completed master's degree in History at the Academician Y.A. Buketov Karaganda State University. Also worked in the center for the study and analysis of the religious situation in the Karaganda region.
Since 2019, is a PhD student on the Literary studies program, at the Faculty of Humanities of Eötvös Loránd University, Budapest (Hungary).
Research interests include cinematography, Russian literatureand history of Soviet everyday life, international relations and cultural studies. Hobbies are music and drawing.
Antonina Krasnopolskaya
Antonina Krasnopolskaya have completed two Master's degree. First – in 2012 in Communication & Media Studies from the Moscow State University of Printing Arts, and second – in 2019 in Russian Language and Literature at the Eötvös Loránd University in Hungary, where her thesis was "The social roles of the women in Old Russia", based on Old Russian literature.
Her studies have made her consider the question of where the connection between the feeling of guilt and woman's social place in life was. At the  PhD program she is examining this phenomenon more closely. Her academic field of interest involves female roles and their development.
Other experiences:
2012-2016 an Administrator at a privat museum of Hungarian history.
2016-2018 a member of the Hungarian team at International Festival of Creativity "Golden Drum Slovenia".